Make Livestreaming secure and flexible

.
The LIVECODER™ platform provides secure and high performance streaming of your event. Whether you need compliance, interaction features and a stable stream –
LIVECODER makes sure your event performs.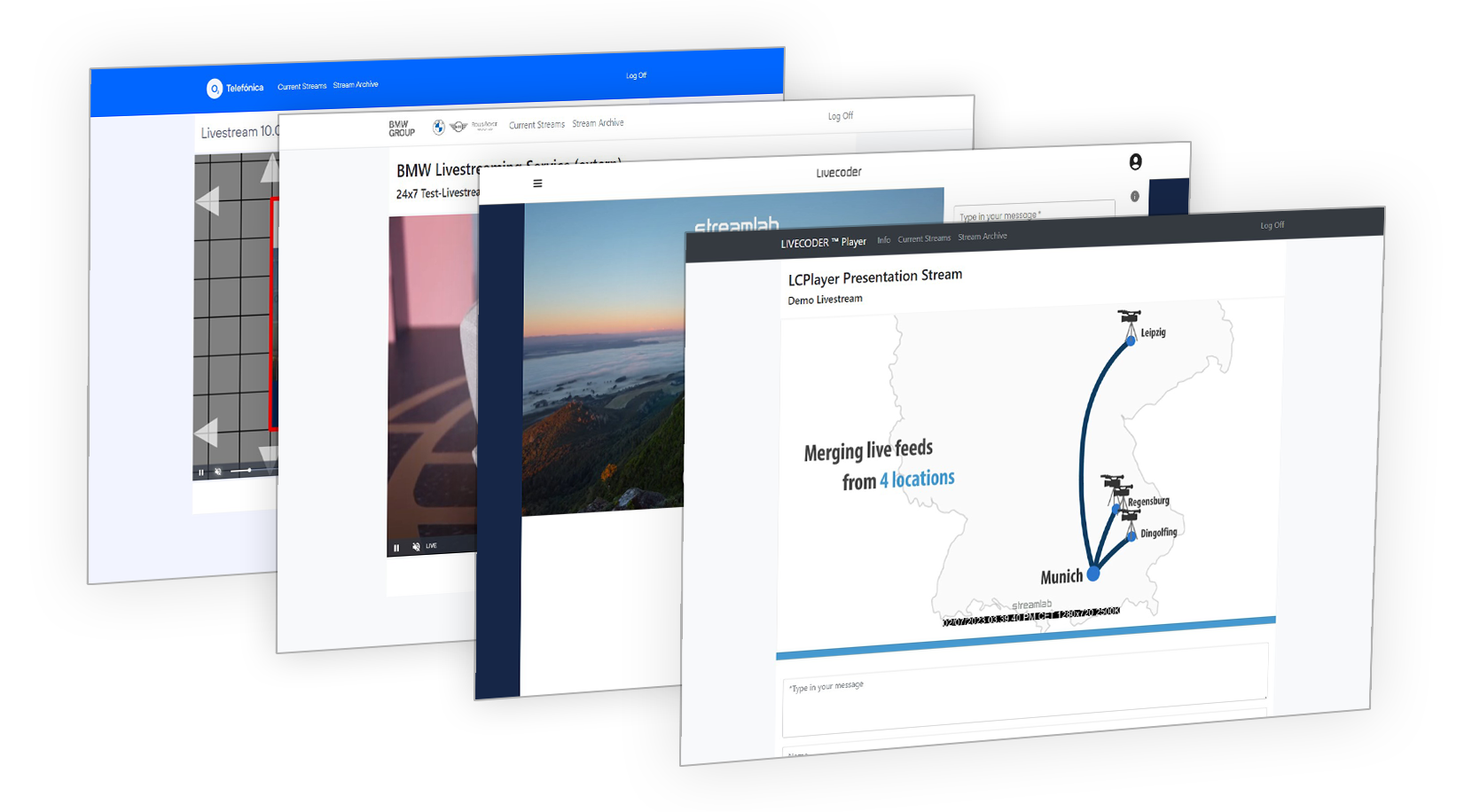 High Quality Low Latency Streaming
Stream any source to your audience with highest quality and lowest latency. Ideal for Screen Capture of your Design Software.
Up to 4K and minimal Latency.
All secure and reliable.
Event Platform
For Hybrid and Online Events.
Manage your Event and stream the content to viewers over the internet.
Guide your on site attendees through your event and cater to their needs.
Corporate Livestreaming
Stream your internal communication via a compliant, secure and flexible platform with interaction tools.
The Platform can be installed on your internal network or your own cloud for maximum security (ECDN).
Proven reliable performance.
LIVECODER is a powerful video streaming platform that enables real-time streaming of video content to users over the internet and allows organizations to deliver high-quality video content to a wide audience in near real-time. It can handle high volumes of data and is suitable for video streams that can come from a variety of sources, such as live production or pre-recorded content.
LIVECODER receives and processes video streams, providing these to users with various devices such as PC, smartphones and tablets.
It allows companies to stream live events such as product launches, conferences, and webinars to a global audience. It also provides interactive features and analytics.
It can be used in the Cloud as SaaS (Software as a Service), on your own Cloud as BYOL (Bring your own license) or completely on premise within your infrastructure.
LIVECODER is part of the Open Trusted Cloud Program by OVHCloud. LIVECODER can be used on OVHCloud as SaaS or in the customers own infrastructure with a BYOL model. Contact us for more information.
OVHcloud is a global player and the leading European cloud provider operating over 450,000 servers within 37 data centers across 4 continents to reach 1,6 million customers in over 140 countries. Spearheading a trusted cloud and pioneering a sustainable cloud with the best price-performance ratio, the Group has been leveraging for over 20 years an integrated model that guarantees total control of its value chain: from the design of its servers to the construction and management of its data centers, including the orchestration of its fiber-optic network. This unique approach enables OVHcloud to independently cover all the uses of its customers so they can seize the benefits of an environmentally conscious model with a frugal use of resources and a carbon footprint reaching the best ratios in the industry. OVHcloud now offers customers the latest-generation solutions combining performance, predictable pricing, and complete data sovereignty to support their unfettered growth.
Streaming Platform
With a video streaming platform, companies can reach a much larger audience than they would be able to through in-person events alone. Additionally, the LIVECODER platform provides an easy way for viewers to access and watch the event on their own schedule, even after the live event has ended. This allows for increased engagement and viewership, as well as the ability to analyze the viewership data to gain insights on the audience behavior.
Latency
Livestreaming typically has a latency of 20-40 seconds, which can negatively impact the viewing experience. To reduce latency in livestreaming, encoding the video with low latency settings, and using a specialized and dedicated streaming platform are effective methods. With the right tools in place latency can be reduced to just a couple of seconds with a stable experience.
Resolution
The higher the resolution, the clearer and more detailed the image will be. Common resolutions for livestreaming include 720p and 1080p.
It's important to note that increasing resolution also increases the amount of data being transmitted, so it may impact the stability of the stream if the network is not strong enough. So sometimes a lower resolution with corresponding bitrate will deliver a better experience. Adaptive Bitrate Streaming provides the best experience for each user individually by providing multiple resolutions and adapting to the individual performance.
Security and Compliance
LIVECODER provides GDPR compliant services by several means, i.e. datacenters of your choice within the EU and customizable data protection policy statements.
Encrypted protocols such as RTMPS and HTTPS are used throughout the whole production ecosystem to protect sensitive information from beeing decrypted while in transit. Additionally,  access to the livestream can be limited by a variety of modern access control methods like oAuth2/OIDC. Further using a reliable streaming platform that provides secure access and storage options will add an extra layer of security to the livestreaming experience.
Interaction
You can also use the LIVECODER platform to create interactive experiences for your audience. For example, you can include live Q&A sessions and polls to engage with the audience in real-time. This can be especially useful in generating leads, gathering feedback, and measuring the impact of your events.
Encoding
Successful livestreaming is determined by the quality and stability of the video stream. Proper encoding includes using correct settings as well as appropriate compression techniques. Wrong encoding can result in a low-quality video with issues such as buffering, pixelation, and dropped frames.
Additionally, incorrect encoding settings can impact the stability and make it susceptible to network disruptions.
To ensure the best quality and stability, it is important to use appropriate encoding settings based on the specific requirements of the livestream.
Security
Videos will only be delivered by the server if proper authentication is presented and the user is authorized. That way the stream can only be watched on the LIVECODER Videoplayer.
An individual watermark with the username can be overlayed to deter screenshots by identifing the viewer.
Active users can be identified and individually disconnected from the stream.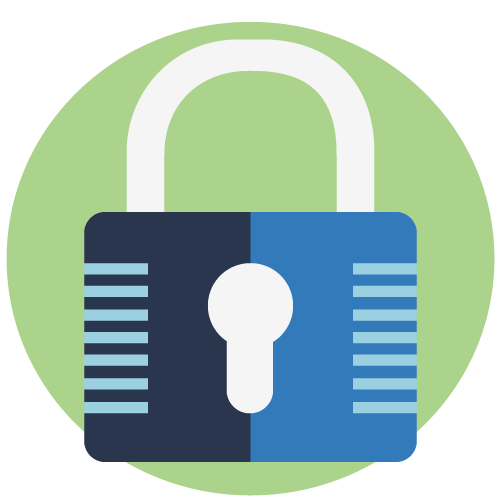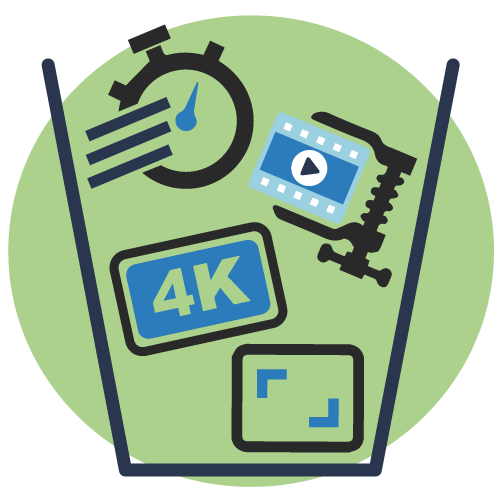 High Quality
Realise High-End Streaming with resolutions of up to UHD and Low Latency
Rely on our experience in low bandwidth environments to deliver the highest quality possible while providing a stable experience for users and your network.
Interaction
Include your audience's opinions and let them have their say. Ask them for their inputs on topics and create an authentic, active experience.
Let users submit questions or vote in pollings.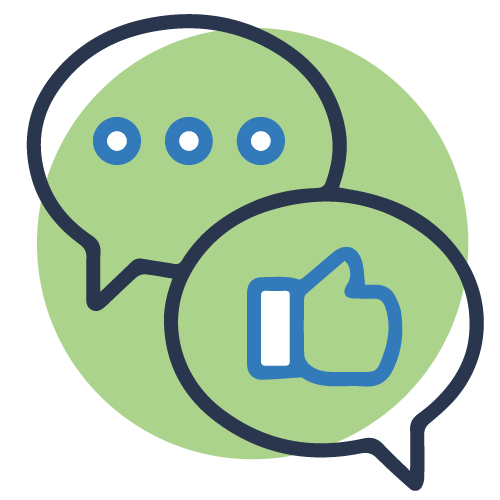 User Management
Authenticate users without creating new accounts and corresponding credentials.
With LIVECODER users can log in with accounts they already own.
We support Local Users, Active Directory (On Premise), Azure Active Directory, oAuth2/OIDC (Google, Facebook, etc.)
Our Products | Quick Access
High Quality Streaming
High resolution and low latency streaming to present your content.
Event Platform
Stream your event to a big audience. Use interaction features and special event tools.
Corporate Livestreaming
Stream your company's communications and reach more people while saving money.